---
---
From the Rector:
Walking down front street this week I noticed how many people walk with their heads down. Some have earbuds on, others are trying not to fall, others still are in avoidance mode. Sidewalks can be treacherous with uneven terrain, divots and unexpected trash like a banana peel beneath my tennis shoe!
In Mark's Gospel depiction of the Resurrection, as Mary heads  to the tomb to annoint Jesus' body for burial , she too is looking down. I suspect she is wondering how she could roll that stone away. On a holy impulse she looks up at just the right moment and everything changes. That stone is rolled away and she finds herself in the moment of life between tomb and resurrection. It is the ultimate waiting place but so too is it the place where hope is born. We are asked in this season of Easter to risk looking up, especially in those places where we feel like we are most lost, most despairing, most in need of direction and solace. Life with God can change in an instant. We often focus on how it can go South in a NY second but Easter tells us the opposite. God can change human history, our history in a mere moment. Trust that too!
Keep the Faith and Let the Faith Keep you,
Tammy +
---
Important Things to Remember for Sunday!
BRING A CHAIR  we need extra chairs, we need to clean what we do have, transition time is brief!
WEAR A MASK
SANITIZE YOUR HANDS
ENGAGE FROM THREE FEET AWAY
TAKE YOUR BULLETIN WITH YOU ( trying not to congregate)
SIGN UP WITH THE PARISH OFFICE SO WE CAN CONTACT TRACE AND PREPARE.  church@stpaulsbeaufort.org  24-7 You can still come if you don't sign up but please be mindful. 
IF IT IS RAINING , THERE IS NO IN PERSON SERVICE. CHECK OUR YOUR TUBE CHANNEL OR OUR FACEBOOK PAGE BY 11:00AM


---

April 11, 2021: The Second Sunday after Easter
9:00 a.m. Holy Eucharist, Rite I
11:00 a.m. Holy Eucharist, Rite II (live streamed on Facebook) 
service bulletin may be found HERE
St. Paul's will hold outdoor services at 9:00 a.m. and 11:00 a.m. weather permitting.
If it rains, a service will be posted within 2 hours on Facebook and YouTube.
Masks and social distancing are required.  We also ask you to bring your own chairs if convenient so we can minimize cleaning between services.
** Driveway will be closed**
---
---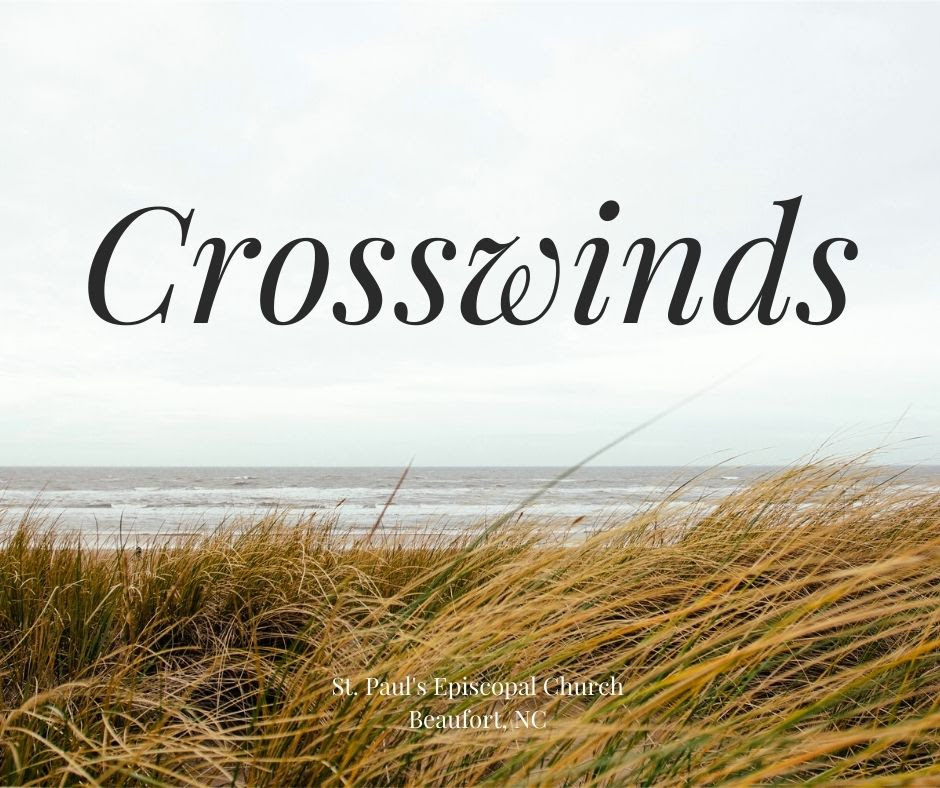 Safe Meetings
To keep everyone as safe as possible, we are following the latest scientific advice and the guidelines created for small groups by our church. We are meeting outside. We are staying at least six feet from each other. We all start with hand sanitizer. Everyone wears a tight fitting cloth mask the whole time. Each participant has a bag of materials that they use each week so we are not sharing materials. We are asking people not to come to youth group if they have had "close contact" with anyone diagnosed with COVID-19 or if they are showing any of the symptoms of COVID-19 as defined by the CDC.The future is still uncertain about how often we will get to meet. Since we are meeting outside, the meetings are weather dependent and the time is dictated by the setting sun. We will try to meet the following Sundays in March and April:
Sunday April 18
Sunday April 25
I think we will have to meet from 4:30 – 6:00. If the weather turns iffy, I will update the Instagram page an hour before the scheduled time. You do not need an Instagram account to check the page. Visit https://www.instagram.com/crosswinds_youth/.
Frank
---
---
Patti Dill ECW Scholarships Available
The ECW values its students and all the work they do for St. Paul's. If you are a graduating high school senior, a member of St. Paul's, and planning to continue your education we invite you to apply for a $1000.00 Patti Dill ECW scholarship to help with your education. The application is in the Church office. Please complete and return it no later than 
May 1, 2021
. If you have any questions, please contact Tricia Phillips at 252-241-6363 or 
cjp101445@gmail.com
.
---
---
FOOD PANTRY COLLECTION
Tuesday, 9:00 a.m. to 12:00 Noon
Drop off St Paul's Church Office Building Back Porch. Monetary donations are also being accepted. You may make a donation online at the St. Paul's website, 
www.stpaulsbeaufort.org
, or by dropping a check off at the church.  Please be sure to indicate on your donation that it is for the Food Pantry collection.
---
---

Click here or the graphic
 to learn the latest News & Notes from the Episcopal Diocese of East Carolina.  Be sure to check out the Dioceses of East Carolina website:
 diocese-eastcarolina.org
 for lots of information and opportunities.
---
---
Those for whom prayers have been requested:
for members of St. Paul's Family and for Friends.
(All persons listed must give permission for their name to be included in St. Paul's public prayer request list. This is to protect their privacy and respect their wishes.)
---
---
April Outreach – Family Promise of Carteret County
St. Paul's outreach project for April is Family Promise of Carteret County, which is a consortium of twenty-nine county churches.  Its mission is to provide temporary, safe housing for homeless families.  The program provides job training for parents, including computer training, resume preparation, job interviewing techniques, child-rearing skills, and financial management skills. The training and childcare for preschool children take place at the Family Promise Day Center at 1500 Arendell Street, Morehead City.  Guests rotate among several host churches with volunteers providing meals and overnight coverage.
Here at St. Paul's, we hosted Family Promise guests overnight for a number of years starting in 2011. For several reasons, chiefly closure of the Parish Hall for renovations, and including Covid-19, we are no longer offering overnight accommodations. However, that should change as things return to normal. The work continues and financial support remains essential. Volunteers will be needed. If you are interested in being a part of this ministry, please contact Vestry Member David DuBuisson at cddubuisson@gmail.com or through the St Paul's Church office.
Meanwhile, financial support of Family Promise is still encouraged. If you are able to make a donation, please do so through "Online Giving" on our website (stpaulsbeaufort.org).  Alternatively, you may mail a check to the Church payable to St. Paul's Church with "Family Promise" in the memo line.  Your support is doubly important in these stressful times.
---
Pastoral Care
Please contact the office at 252-728-3324 if you have a pastoral emergency. For all other needs or questions please email church@stpaulsbeaufort.org.
---
---
St. Paul's Episcopal Church
215 Ann Street
Beaufort, NC  28516
252-728-3314
church@stpaulsbeaufort.org
www.stpaulsbeaufort.org