Click above for a video message from Rev. Tammy Lee
From St. Paul's Vestry
Dear Friends:
It is with great disappointment that we write to tell you of our unanimous decision, to postpone in person outdoor worship until further notice. This decision was made in conjunction with the Rector and the Committee to Return to Worship. The metrics for the virus are growing at an alarming rate in the county having doubled in the past two weeks alone. The state recorded, only yesterday, its highest number of infections since the pandemic began. Two physicians' offices in Morehead City have closed; one with literally every staff person ill with the virus, and some hospitalized in ICU. Some of our flock have been exposed and are quarantined from those offices anxiously awaiting results. One of our own is sick with COVID having been exposed elsewhere. Earlier this week, a local hospital administrator noted that here had been a shift in the viral demographic here, changing from predominantly young people being infected to older people. What was once somewhere else, is now right here among us.
We were  so looking forward to at least being able to see one another mask to mask and six feet apart. While we recognize that we would be following all process' for safe gathering, it is still gathering in a large group. Our return to worship committee has been vigilant in keeping us informed following the best practices issued by the CDC as well as by our diocese and state. They also noted that we would have to repeatedly evaluate the metrics. We just didn't think it would be so very soon. One of our Vestry put it best when they said : "Could we live with ourselves if even one of our parishioners was sickened and died because we gathered?"  We wrestled with this mightily but feel certain that God is asking us to be prudent knowing that we can worship and go forth in the name of Christ virtually and in other safer ways.
We are above all else,  a people of faith. We believe that we are part of something much bigger than ourselves, following a God who asks us to make choices based not on self alone but on behalf of others. How might we turn our disappointment into service, our sadness into prayerful petition, our relief at staying  a little safer into a moment of gratitude recognizing that there are others who have no choice at all?
We ask your prayers for our leadership and for those whose lives have been changed by this time of fear , illness, and uncertainty. We will continue to keep you informed. As Rev. Tammy likes to say, "God has not brought us this far only to abandon us now. We must keep the faith and let the faith keep us."
Faithfully,
Your Vestry:
Charles Hale
Laura Mosier
Carl Ragsdale
Sarah Jo Safrit
Bill Snyder
David DuBuisson
Glenn Dunn
Frieda Menzer
David Clawson
Jeanette Holland
Diane Meelheim
Sam Williams
Rev. Tammy Lee
---
Sunday, October 18:  The Twentieth Sunday after Pentecost, Holy Eucharist, Rite II
Join St. Paul's on their St. Paul's Facebook page at  9:00 a.m. for our service. The service booklet can be found here: Holy Eucharist, Rite II, October 18, 2020. The order of service may be found on page 355 of the Book of Common Prayer.
Sunday's readings can be found here: The Twentieth Sunday after Pentecost.
---
We will have the following opportunities to connect through online experiences. Be sure to look for emails and check our Facebook page for more information. Subscribe to our YouTube channel here. Follow us on Instagram .@stpaulsbeaufortnc.
Daily Lectionary Readings may be found here: The Lectionary Page.net.
Wednesday, October 21: Noonday Prayers, St. Paul's Facebook
Sunday, October 25: The Twenty-first Sunday after Pentecost, Holy Eucharist, 9:00 a.m. St. Paul's Facebook
---
Watch any of the services we have live streamed at any time!
All of the services from Holy Week are available to be viewed again if you missed any of the services that were live streamed on Facebook Live, or would like to view them again, the services can be viewed at St. Paul's Facebook. and on St. Paul's YouTube channel.
Please note that you do not have to "be" on Facebook to participate in the live streams of services. All you have to do is click Facebook and when it asks if you want to create an account click "Not Now". You will be able to see all of St. Paul's posts, but not able to comment on them.
If you have any difficulty connecting to any of the above links, please contact the church office at church@stpaulsbeaufort.org. We will be happy to call you and walk you through the steps.
---
Baking for Good – will  be at the Farmers Market in Beaufort at the Court House this Saturday.
---
---
Gathering of Friends for Martha da Silva
The family of Martha da Silva will receive friends from 5:00 -7:00 p.m. on Monday, October 19, 2020 at Noe-Brooks Funeral Home in Morehead City. 
---
---
FOOD PANTRY COLLECTION
Tuesday, 9:00 a.m. to 12:00 Noon
Drop off St Paul's Church Office Building Back Porch. Monetary donations are also being accepted. You may make a donation online at the St. Paul's website, www.stpaulsbeaufort.org, or by dropping a check off at the church.  Please be sure to indicate on your donation that it is for the Food Pantry collection.
---
---
Love Your Neighbors signs are in and available.
---

Those for whom prayers have been requested:
for members of St. Paul's Family and for Friends.  
(Names omitted for this public website.)
---
---
St. Paul's ECW Bazaar
Shop the St. Paul's ECW virtual Bazaar, October 15 – November 1, 2020. Click the link to shop:  StPaulECWBazaar.givesmart.com
---
---
Forward Day by Day
The new Forward Day by Day's have arrived.  If you would like one, please call the office at 252-728-3324, to make arrangements to pick one up or have one mailed to you.
---
October Outreach – Five Loaves Mission and The Bridge Down East
Five Loaves Mission serves a hot dinner each Monday evening to anyone needing a meal and fellowship.  The mission operates out of Beaufort's First Baptist Church on Monday nights.  It is an ecumenical project run by St. Paul's Episcopal Church members and First Baptist Church members working together. This mission operates solely through the donations of space, food and volunteers from both churches. Financial support from St. Paul's has been vital to its success.
If you have any questions about Five Loaves Mission, please contact our liaison, Nancy Ustach, at nustach@gmail.com or 252-728-6811.
The Bridge Down East serves school-age children from across eastern Carteret County with after school academic help and activities. Located at the Ramsey Center on Harkers Island, the program's mission is "to provide education and opportunities that enhance, enrich and inspire the youth and families in the Down East communities". The St. Paul's liaison is Sarah Jo Safrit.
If you would like to donate to the Five Loaves Mission or The Bridge Down East, please do so using "Online Giving" on our website (www.stpaulsbeaufort.org).  Alternatively, you may donate with a check payable to St. Paul's Church with "Five Loaves"  or "The Bridge" in the memo line. Checks may be mailed to the church. Once indoor worship resumes, you may use an outreach envelope (found in the back of the church) and simply place the envelope in the offering plate during the service.
---
Pastoral Care
Please contact the office at 252-728-3324 if you have a pastoral emergency. For all other needs or questions please email church@stpaulsbeaufort.org.
---
---
---
---
---
---
St. Paul's Episcopal Church
252-728-3314
church@stpaulsbeaufort.org
www.stpaulsbeaufort.org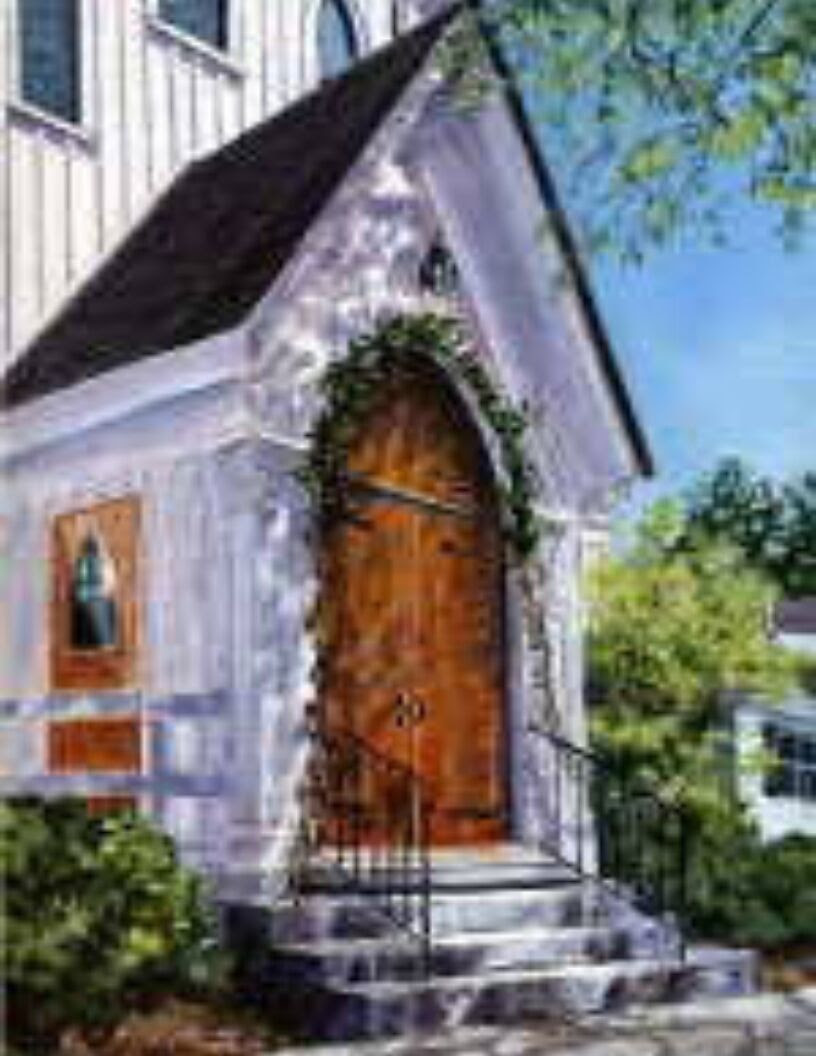 Copyright © 2020 St Paul's Episcopal Church, All rights reserved.
You are receiving this email because you opted in via our website.
Our mailing address is:
St Paul's Episcopal Church
215 Ann Street
Beaufort, NC 28516