Each Monday we will post updates for the week.
These updates will repeat much of what you find in
This Week at St. Paul's
and additional information.
St. Paul's Episcopal Church
Beaufort, NC
---
---
---
---
---
---
UPDATES FOR SUNDAY WORSHIP
PLEASE RETURN HERE ON THURSDAY AFTERNOON MAY 13
TO LEARN ABOUT THE VESTRY'S DECISION REGARDING RETURNING TO THE BUILDING FOR SUNDAY SERVICES.
---
---
Food Pantry Collection
Tuesday, May 11, 9:00 a.m. to 12:00 Noon
Drop off St Paul's Church Office Building Back Porch

Good morning all.  Martha's Mission has a big day coming up on Wednesday when they anticipate a big new influx of those in need–so let's help them meet the needs of people in our community who are experiencing food insecurity.
 
The list this week of needs include:
sandwich material
margarine
sugar
…and of course any other food, paper goods or cleaning products you are able to contribute.
  
Thank you as always for your continued and quite extraordinary support.  

Adeline Talbot
Meg Risser, Sarah Jo Safrit 

Monetary donations are also being accepted. You may make a donation online at the St. Paul's website, www.stpaulsbeaufort.org, or by dropping a check off at the church.  Please be sure to indicate on your donation that it is for the Food Pantry collection.

**Please remember to maintain social distance and safe practices, including wearing your face mask, while dropping off your donations.** 
 
---
---
Survey
At its last meeting the Vestry discussed in detail what it would take to return to in person worship in the church. One of the metrics for returning indoors for worship is the percentage of those among us who are vaccinated. We believe that most of our congregation is vaccinated and would like to confirm that assumption with some concrete data.  If you are willing to share that information, kindly respond the survey below. Your information will be kept in the strictest of confidences. We appreciate your cooperation.
Tammy+ 
If you have not already completed this survey – 
please click HERE to complete the one question survey.
---
---
A New Day Has Dawned …
In celebration of the season of Easter, and in thanksgiving for the coming of Covid 19 vaccines and the season of Spring, it's time to come together for a six-week class on Mindfulness, Movement, and Meditation led by Cindy Cash. The one-hour class will be outdoors (weather permitting) behind the St. Paul's church office on 
Wednesdays at 5:30 pm on April 14, 21, and 28, and continuing on May 5, 12, and 19.
Participants are invited to come for a time of gentle movement and stretching, and to practice gratitude and mindfulness. If you don't know the first thing about mindfulness, or if you have never prayerfully  meditated, this is the perfect class for you. No experience is required. 
Our first class will be a chair class, and subsequent classes will include the use of a yoga mat. We will focus only on gentle movements and everything can be modified to suit everybody – and every body. Men and women are invited, and guests are encouraged. Just wear loose fitting comfortable clothes. 
Please RSVP to the church office if you are interested (252-728-3324 or church@stpaulsbeaufort.org). 
There is no cost for the class, but at the conclusion of the course, a donation to the Rector's Discretionary Fund, or the charity of your choice is appropriate. 
If you have any questions, email Cindy Cash at 
Cindy.cash1117@gmail.com
.
---
---
---
May – July 2021 Forward Day by Day
Available now! Please stop by the office to pick up one.
---
---
---
This year 
Baking for Good
 is coming to the Olde Beaufort Farmers Market every other week and make it easier for you to be assured of your favorite baked goods we are again offering online pre-ordering.  Order now for pick up at this week's market–and while you're at it you might want to stock up! 
Make sure you receive an email confirmation once you have placed an order.  If you do not then chances are your order has not gone through.  Email me (Adeline Talbot, atalbot@studiotraveler.com) if you are uncertain of the status of your order.
Pickup will be on Saturday morning, MAY 15, from 9:00 a.m. to 1:00 p.m. at the Olde Beaufort Farmers Market     
The deadline for online pre-ordering is Wednesday, May 12, at midnight.   
…so now without further ado click here: 
Baking for Good
and follow the prompts to make your purchases and to support hunger relief in our community.   
Thank you in advance from the 
Baking for Good
team of volunteers.   
Baking for Good
is a volunteer initiative made up of members of the faith community of Beaufort (NC) who are committed to using their interests and talents to support hunger relief in Carteret County.
---
Compline 
Time:  Every week on Thu, until Jun 3, 2021, 7 occurrence(s)
                May 13, 2021 07:30 PM  NZPB
        May 20, 2021 07:30 PM  BCP
        May 27, 2021 07:30 PM  NZPB
        Jun 3, 2021 07:30 PM     BCP
---
---
Sunday Servants Schedules
As we start to have regular outdoors services, we will be returning to the Sunday Servants schedules that we used pre-pandemic. We will be using the teams which were set up in 2020 based on the Time and Talent surveys that were returned then.  We will be using the 8:00 schedules for the 9:00 services and the 10/10:45 schedules for the 11:00 services.  Emails will be forthcoming when a start date has been determined.

Please complete the 2021 Time and Talent survey and return to the office by May 15, 2021 so that the schedules can be updated.  The 2021 Time and Talent surveys will be in the Sunday Service Bulletins, and are available at the office.  If you would like one mailed to you, please let us know and we will be happy to do so.  The office number is 252-728-3324 and our email is church@stpaulsbeaufort.org.

---
Pastoral Care
Please contact the office at 252-728-3324 if you have a pastoral emergency. For all other needs or questions please email church@stpaulsbeaufort.org.
---
St. Paul's Episcopal Church
215 Ann Street
Beaufort, NC  28516
252-728-3324
church@stpaulsbeaufort.org
www.stpaulsbeaufort.org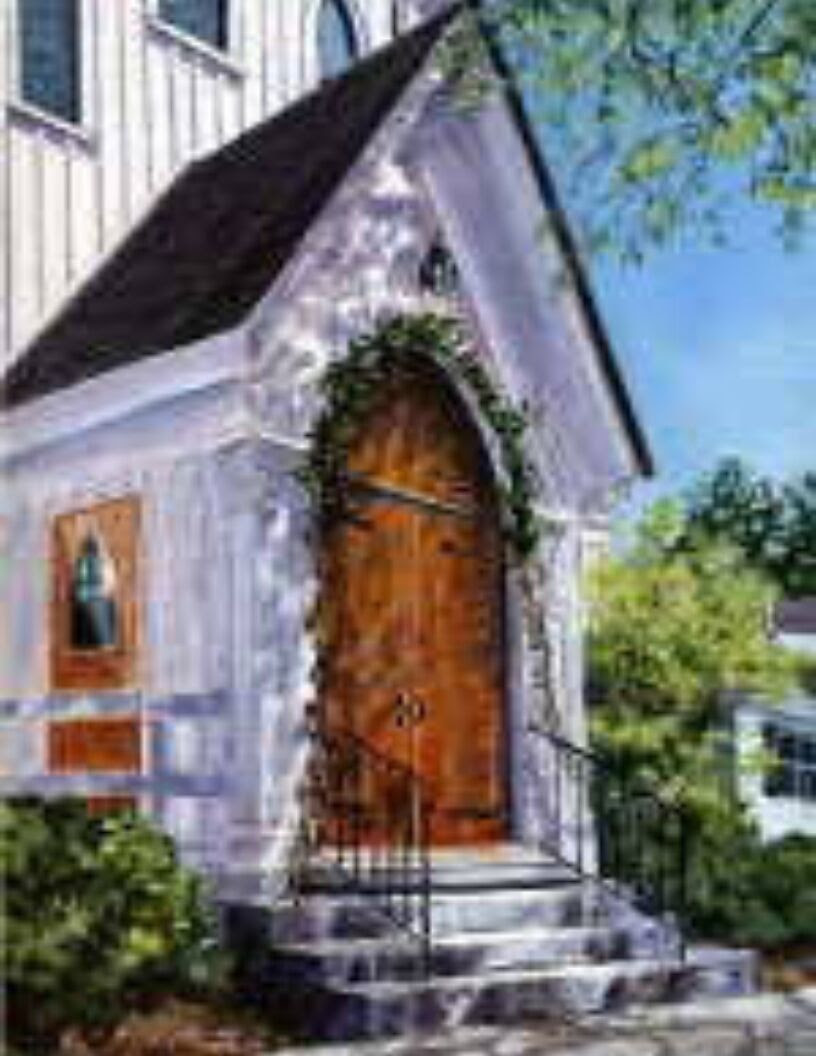 ---
---